About Helena Mahatey
Author of the channelled book Velocity Ascension, 2015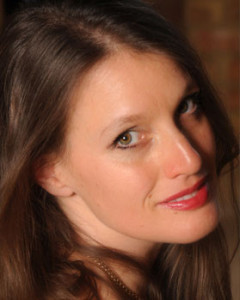 Helena Mahatey is an experienced international development professional. Trained as an environmental economist, for the past 17 years she has provided advice to governments and designed and managed programmes of activities that improve the welfare of the poorest in the world.
Clairaudient since her teens, she communicates with angels, archangels and ascended masters, and teaches others how to access Higher Guidance.
In 2011 Source began channelling through her, imparting urgent information for 2012 and beyond, which has formed the teachings of Velocity Ascension. She divides her time between South Africa, where she is based with her family, and Cornwall, UK.
"Is the world really on the brink of extinction?"
This is the question international development specialist and clairaudient ascension teacher Helena Mahatey asked Source. The answer that came back was that "…it is in the hands of the world and that is why every person needs to act now, and not relax. This is a beautiful Earth that I've given you," Source says, "and I want it looked after far better than humans have been looking after it. That is why I've brought Lady Gaia into the Karmic Panel, where souls will be assessed at the end of each of their lives."
Since 11.11.11 Helena has been given very strong guidance to channel the book of Source, Velocity Ascension, in it Source gives step by step guidance on how each person living can raise their own vibrations and in doing so enable the world to ascend – to bring in the Golden Age, bring heaven to Earth.
In Helena's own words, "It may seem mind blowing but the world is a mysterious place and when you get such wise, such clear guidance over two decades you learn to trust what is real and what is not. It's so clear and directive and important that I couldn't not respond.
I'd love to hear your thoughts, please share them in the comments box below.
---