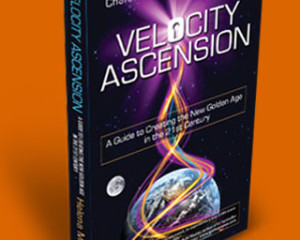 It is April 2015 and Velocity Ascension is now launched in paperback. I am so happy and excited it's out there at last! What a roller-coaster journey it's been for me to get to here.
I was requested to begin channeling the book, or the Manual, as it's called in the celestial kingdom at the end of 2011. I was also told that to be ready for its publication I would need to go through a period of purification.
At the time I thought this might be some cleansing rituals and meditations. Little did I realize it would mean being crushed in each area of my life that I hold dear, personally and professionally. It included leaving a beloved job, with no alternative lined up, facing workplace and relationship challenges and culminated in my baby boy being born with cerebral palsy, resulting in a diagnosis of severe disability – no walking, talking or hand or arm coordination.
A wonderful Sufi poem was sent to me by a friend at this time, by the enigmatic Jalal-ud-Din Rumi. The poem is at the end of this blog – The Only Certain Refuge. It spoke to me, as my 'purification' could have been described as a 'disintegration', 'annihilation', but through it I built myself back up, stronger, more whole, with the love and support from incredible friends and family and the celestial kingdom. As the poem says, 'How should we search for real existence? By giving up our existence.'
I am humbled from what I've been through. I know that compared to what many others in the world go through it is frivolous but for me it was significant and tough. I now love myself better, forgive my flaws, rejoice in my gifts, love others unconditionally better, give thanks for what I have and am happier.
And so Velocity Ascension is out there on the Earthly super highway. What would my guides like to happen around it? In their own words…
'We are all speaking as One. Velocity Ascension is Our Manual for You, we want you to run with it, devour it, live it, love it, do all the visualisations and exercises, think on it, sleep on it, laugh with it, have fun doing it and most of all complete it!
Recommend it but don't force it on others. There are many paths to enlightenment: Velocity Ascension is one, remarkable path. We want you to compete it soon so you can go out into the world and light it up with a blaze of love.
We want you to open new cosmic portals that have not yet been opened and need to urgently be opened to let in vital information, for the century to reach its full potential.
Please read the manual first before attempting to open the portals, even for those of you experienced. It is important to us that you do, so you can maximise the impact you have, and the light you bring to the portal. These must be opened by the end of 2016 so waste no time. And when you have opened a portal please let us know through the website www.velocityascension.com there is an interactive page where you can send us a photo and record your experiences.
You are the Now and the Future. You are Golden, you are Amazing Beings each one of you. Light up the world with Us behind you.'
The Only Certain Refuge
Really to experience the day of Resurrection
You have to die first,
for "resurrection" means
"making the dead come back to life.
"The whole world is racing in the wrong direction
For everyone is terrified of non-existence
That is, in reality, the only certain refuge.
How should we try to win real awareness?
By renouncing all knowing.
How should we look for salvation?
By giving up our personal salvation.
How should we search for real existence?
By giving up our existence.
How should we search for the fruit of the spirit?
By not always greedily stretching out our hands.
– Jalal-ud-Din Rumi

Print, PDF or email this post
Share