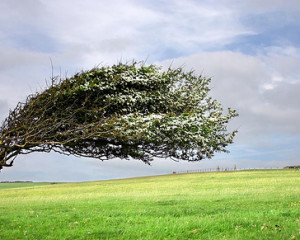 2013 hit me like a gale force wind leaving me battered but stronger. I disappeared off the radar of this blog site, Velocity Ascension and for many of my friends further afield. It was a profound journey.
I am clairaudient: I can hear Source, angels and ascended masters speak to me as clearly as I hear a person sitting beside me. In October 2012 this higher guidance told me I'd go through a period of purification preparing me for the release of the book, which was due in Spring 2013. I wasn't prepared for the type of purification that took place.
The challenge was on all fronts and culminated in the near death of my new baby, Saafi, who was born after an empowering water birth on 18th October. I had been in regular psychic contact with Saafi when he was in my womb. On one particular day after a traumatic event he told me 'it hurt me mummy.' Soon after my healer informed me that not enough oxygen was reaching the foetus. Around the same time my gynaecologist noted a drastic weight loss on one of my six weekly scans. So when Saafi was born seemingly healthy I was incredibly relieved. Yet within 40 hours he was rushed into intensive care with low blood glucose. Jaundice quickly followed and he was placed under the lights with tiny eye patches that looked bizarre. We couldn't even hold him.
I lodged in the hospital and on the second night of his stay in ICU I came down in the early hours of the morning to discover he'd stopped breathing, been resuscitated and had a nurse watching him every second to check that he was still breathing. Rather than 60 breaths per minute he was managing 8. A series of tests followed including lumber punctures, an antibiotic drip, so many blood tests. He confounded the doctors and nurses.
Channelling Velocity Ascension had prepared me for the ordeal. At a spiritual level from my guidance from Source and talking to Saafi's soul I knew that he was having second thoughts about his soul contract to come into earthly form. Velocity Ascension explains that this planet is like a large training ground to learn our lessons and all souls agree unique contracts before they incarnate.
My guidance told me Saafi had only recently passed over and was happy on the other side, felt his work on that side wasn't complete and also was scared by the prospect of coming back into the fragile form of a baby and into the veil of amnesia on Earth where you have to forget your connection with God. His death – stopping breathing – was brought about by his soul wavering in its contract to incarnate.
There were many synchronicities during this time, which gave me some comfort.  A friend of mine had without me knowing asked her healer in Europe to do an energetic balance. This lady had tuned into Saafi and like me also learnt that he was fearful of passing into the small vulnerable baby's body that he had agreed to incarnate into. She said he had requested being read the 99 names of God. The next day our healer, without me saying a word, arrived with a surprise present of the 99 names of God.
Whilst I was exhausted with worry that we may lose Saafi I also supported him at a soul level to make the choice that was best for him – whether to incarnate or not. I meditated with him frequently during that time, attempting to ground him in his body, reassuring him of my love, that of his father, his brother and beyond. On the fourth day he agreed to stay. His breathing stabilised though he was still on oxygen and caffeine.
On the medical side a brain scan – MRI – found damage to the thalamus part of the brain. We journeyed to a Gotham style hospital where the neurologist told us to come to terms with our child being a 'spastic' or having some other severe physical disability.  That hit me and my husband like a savage punch in the face and gut. One of the most difficult parts of the diagnosis was that we won't know the long term impact until he's one or two years old. But we quickly re-centred ourselves focusing on our belief that any disability can be healed as long as it is not in one's soul contract to be disabled. This is also explained in Velocity Ascension and Source assured me that Saafi's soul contract is to fully recover. We are working closely with our healer to balance his energy field as well as to eliminate toxins from his body that could inhibit full recovery.
One of the most challenging lessons I've wrestled with and that is explained in Velocity Ascension is the Law of Manifestation; we can create our own reality. We can attract positive outcomes into our lives with the right energies. Many new age books focus on manifestation of material wealth and this does have a place in our ascension and happiness. But the most profound abundance is not to be found in material wealth but in health and love.
My test for the Law of Manifestation is to manifest Saafi's full recovery. That means each minute of every day when a negative thought comes into my mind that he may be permanently disabled I replace it with a thought of full recovery, full recovery, full recovery and then I know whatever the outcome it will be as it is meant to be. I thank Source for the wonderful healers, therapists and of course my wonderful husband and five year old son Tariq who will also enable Saafi's recovery.
I also thank Source for the lessons of last year, I am grateful for the blessings we are showered with on a daily basis and trust we will be looked after. I'd like to share some of these lessons with you over the next few months. When I returned to my website early this year I was met with a shower of inspiring messages from readers asking when Velocity Ascension will be released. I wasn't ready to finish and publish the book but I am now, 2013 and its challenges have prepared me. Thank you to all of you for your continued support. With my love. Helena

Print, PDF or email this post
Share