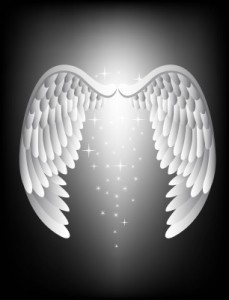 Visualisations are extremely effective in getting in touch with your subconscious, your higher guidance or connecting with angels and celestial beings. This visualisation is a gift to you to connect with your guardian angel. It also introduces Archangel Gabriel, who specialises in purification and Archangel Michael who specialises in protection. You will also meet your higher self which is your soul, the combination of all the most wonderful parts of you!  
Meeting and communicating with your Guardian Angel is one of the most empowering relationships you can develop in  your life. Your Guardian Angel is with you not just for this lifetime but for all your lives on the planet. They are also only Guardian Angel to You, you don't have to share them with anyone else! How cool is that.
My Guardian Angel is called Azekeal, I've been communicating and being wisely guided by him for 20 years. Remember your Guardian Angel can present themselves in any form, male, female, human or other form but connecting with them will always be uplifting and empowering for they love you without conditions.
The grounding and protection at the beginning of this visualisation is particularly important. It ensures your body and aura is only open to the highest energies (protection), and your connection to the celestial energies are manifested in improvements in your daily life (grounding). If after the visualisation you feel light headed just stamp your feet on the floor and imagine roots growing from your feet into the ground.
If you don't connect the first time you undertake the visualisation or second time try again. You will make the connection and the gift of communicating with your Guardian Angel will be fabulous. Even though you might not remember the visualisation just having the intention and attempting to do it will have the desired effect.  
For the visualisation sit in a comfortable chair with your feet firmly on the ground – no crossed legs or arms please, you need to signal you're open to receive and let the energy flow freely and uncramped through your body. It might help to read the visualisation through one or two times before starting, alternatively you can record the visualisation and play it back to yourself. I'll put some downloadable audio visualisations together but in the meantime enjoy this written one………..
Visualisation: Meeting your Guardian Angel to Find Your Life's Higher Purpose
 Close your eyes and become aware of your breathing. Breathe deeply and evenly, deeply and evenly. Become aware of the soles of your feet firmly on the floor. Tiny golden roots are now leaving the soles of your feet, burrowing deep into the magical African soil. Down down down as you continue to breath deeply, and evenly.
At the centre of the Earth is a beautiful black obsidian crystal, radiating golden flecks of light. As you continue to breath, breathe in the protective, grounding golden light from this powerful crystal.  With each in breath it fills you with more of this golden energy, the energy makes you feel completely safe, and connects you with the Earth and readies you to connect to the celestial realms. On each out breath you relax a little more, you relax your feet and legs, your buttocks, your body, your arms, your shoulders, your neck, your head and face.
Archangel Michael now stands behind you and drapes his royal blue cloak of protection around your shoulders. Zipping it up beneath your feet to beneath your chin and pulling the hood over your crown and forehead.  He now posts angels of protection above you, below you, to the left of you, to the right of you, in front of you and behind you.
Become aware of lush grass beneath your feet. You are standing beside a magnificent, calm, shimmering blue lake. Slender trees adorn the banks of the lake. Birdsong fills the air with a natural music and you smell the most lovely flower blossom – it could be orange blossom, or jasmine. The day is warm, and gentle sunlight falls upon your face and bare arms. You feel an incredible peace in this magical place. It is your safe space. This is your inner kingdom and here you are free to play, run, dance and even fly, whenever you choose to visit.
In front of your eyes appears a floating ball of pink light. This is the light of pure love and it will prepare you to meet your guardian angel. Cup your two hands around the light and bring the light towards your heart centre. The light moves easily with your hands and sinks into your heart centre. Instantly you feel a refreshing warmth where the light has entered you, the pink energy spreads throughout your body making you tingle and glow with pure love.
Now you are ready to meet your Guardian Angel. Ask your Guardian Angel to come to you. In reply the sky lights up with a glowing golden energy. And with it you sense a new, beautiful scent and warmth around you. The light comes towards you and takes the shape of a beautiful man or woman.  Whatever form your guardian angel appears to you accept it love and gratitude.  Look at your Guardian angel, what are they wearing? Are they old or young? What is the colour of their skin, their hair? Their eyes?
You feel the love your guardian angel has for you. Pure, unconditional love, it radiates from them and makes you feel nurtured, cherished and protected. Greet you Guardian Angel and ask their name. Accept whatever name they give you.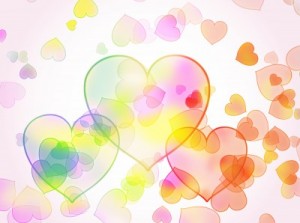 Your Guardian Angel has a special gift for you. She or he offers it to you now, it is a symbol of your life's higher purpose. Take it and turn it over in your hands.   What does it look like? What does it feel like? Your Guardian Angel tells you that to understand your life's higher purpose you must throw the symbol into the lake. The lake is your subconscious. And your subconscious already knows your best and highest purpose in life. You throw it hard and it falls and is submerged sending ripples out across the lake.
As you watch and wait with your Guardian Angel an amazing figure rises from the lake that looks just like you. It is your higher self, your soul, it is the best of all you are and all you aspire to be. The beautiful person walks towards you across the water. Your higher self has come to tell you the major lessons that you need to learn in this life to enable you to attain your best and highest purpose.
Greet your Highest Self and now ask him or her what are the major lessons that you have to learn. Ask any questions that you might have.
Your Guardian Angel asks you to come with them to the temple of purity. You thank your higher self and take the hand of your guardian angel as they lead you along a winding path along the side of the lake. You feel the path firmly beneath your feet and notice the different types of trees that pass you by and butterflies that flit around you. Soon you walk up a gentle hill and when you reach the top a magnificent temple is laid out in the valley below you. Its spires sparkle like diamonds, it seems to be carved from white marble as it glows with a divine white light.
Your Guardian Angel wraps their wings around you and lifts you safely and swiftly from the ground, and into the air. You love the feeling of being airborne, of flying! You are completely safe and protected in the wings of your angel. Over the trees and fields you fly and now you are gently descending to the marble steps of the Temple of Purity. You alight on the steps.
You are standing in a huge ornately carved entrance hall. A white light emanates from inside the temple. Your Guardian Angel guides you inside. This is Archangel Gabriel's temple of purification. We are here so you can release the fears that have been holding you back from your life's best and highest path. As you enter the heart of the temple you feel a powerful presence that fills the whole of the immense chamber.  It is a beautiful, uplifting energy, and you hear a voice speak to you. "I am the angel Gabriel, Thank you for coming to my temple. " The light is so bright but it doesn't hurt your eyes. The light takes on a beautiful form, that is the Archangel Gabriel.
"Stand under my shower of purification," the beautiful voice says. Before you appears a shower of crystal white light. Your Guardian Angel explains that when you stand under the light shower, your fears are purified leaving your energised, stronger and closer to your Higher self. You step forward and into the light. It falls around you and through you. Cleansing you. You feel fears and toxins washing through you and out of your body, being dissolved by the white light. It feels refreshing, enlivening.
When you are ready step out of the light. You are completely dry except now your clothes and your skin sparkles. Archangel Gabriel places a golden book in your hands. On the cover is your name.  You open the first page and  start reading. It is the story of your life up until this point in time. You read and read until you reach the present. Your Guardian Angel explains that what comes next is your best and highest path in this life. Read on to learn your life's best and highest purpose.
When you have read about your life's best and highest purpose ask your Guardian Angel or Archangel Gabriel any final questions.
Thank Gabriel and enjoy the feeling as your Guardian Angel wraps his or her wings around you and lifts you up, you fly out of the temple, over the fields and trees beside the lake. Your Guardian Angels rests you gently on the ground, next to the lake where you started from. Thank your Guardian Angel. Say good  bye but know they are here for you every second of every day.
Feel your feet firmly on the floor. Rub your fingers across your thumbs, shrug your shoulders. Become aware that you are sitting in the room. And when you are ready open your eyes."
---
About Helena Mahatey
Author of the channelled book Velocity Ascension, coming 2013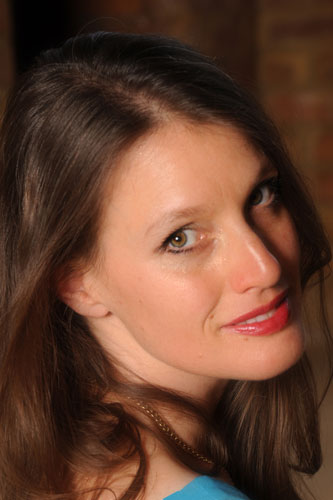 Helena Mahatey is an experienced international development professional. Trained as an environmental economist, until recently she was a senior advisor to the British government's international aid programme in climate change and the environment. For the past 15 years she has provided advice, designed and managed programmes of activities that improve the welfare of the poorest in the world. She is clairaudient, a teacher of the Angel Connection School, and is currently channelling Velocity Ascension, a book from Source. She divides her time between South Africa, where she is based with her family, and Cornwall, UK.

Print, PDF or email this post
Share