Velocity Ascension – Available in Paperback – It's Out!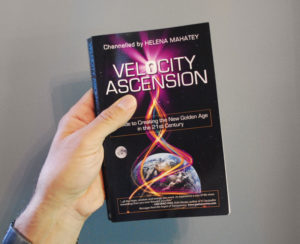 What is your life purpose? Why are you here? How can you bring love, financial security, health and happiness into your life? How can you work with Source and the celestial kingdom to transform the world?

contact page, and tell me what volunteer work you will do for one hour in your community to pay Source directly for it, and I will email you a copy immediately! Thank you! and blessings."

Invest Now! In your and the world's ascension. Click here to buy this book on Amazon
Earth is a training ground. One of the most sought after training grounds in the universe. Source has created this training ground with the celestial kingdom to enable souls to learn quickly and progress quickly along their spiritual path.

It is sought after because it is very difficult. Very challenging. It presents unique challenges like those relating to sexuality and those created by the Veil of Amnesia that is adopted by all souls who incarnate…
"Ascension is where wisdom has been gained, spiritual wisdom embodied by love and light: enlightenment."
Latest from Helena's Blog
Helena Mahatey
Helena Mahatey is an Angel and Ascension Teacher and established development economist. Clairaudient since her teens, she communicates with angels, archangels and ascended masters, and teaches others how to access Higher Guidance. In 2011 Source began channelling through her, imparting urgent information for 2012 and beyond, which has formed the teachings of Velocity Ascension.
What People are saying about Velocity Ascension
…A wonderful boost to your own Ascension process and the Ascension of the Planet." –~ MARGI McALPINE, Principle and Founder of the Angel Connection School of Africa,   www.angels.za.com

...all the hope, wisdom and energy you need...to experience a way of life more rewarding than you ever thought possible." ­–~ GAETANO VIVO, Reiki Master, author of #1 bestseller Messages from the Angels of Transparency  www.gaetanovivo.com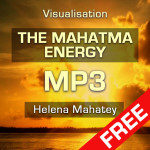 Lightworkers from around the world, join us in a bridge of light! Come join us in the world's greatest spiritual adventure of this year. To make accessing your highest guidance easier we have made these uplifting audios available to you. The first few are free so you can delve into the excitement and mystery of Velocity Ascension. But please if you want to progress further in the Velocity Ascension journey…read more
download or order the book. For the book provides essential messages and guidance that accompany the visualizations. Without the information in the pages of Velocity Ascension you will not attain the full awakening possible through this guidance.
Whether you know you are a lightworker, pledged to help the world's ascension or whether you are a person seeking happiness, a life filled with purpose, excitement and mystery Velocity Ascension is for you. The world is at a turning point. Challenges abound in the world today but with your efforts we can escalate the speed with which we reach a Golden Age. The pages of Velocity Ascension, Source's Manual for the 21st century, await you.
Please join us in uplifting the planet and if you are able and willing, please join us in opening the world's cosmic portals by the end of 2016! Velocity Ascension describes how you can do this, as well as guiding you to make contact with your guardian angel and a host of other celestial beings. Together we can participate in the journey, let us know how you are progressing on this journey, through the interactive pages in this website.
Free Guided Meditation Download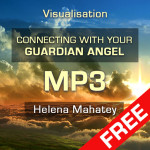 Each one who incarnates on the planet Earth has your own Guardian Angel. They are partners with you. They love you unconditionally and purely. Guardian Angel's have a very special relationship to you because you share them with no other soul. Ask for their assistance, ask for their presence to be known to you.
Free Guided Meditation Download
Save
Save
Save
Save
Save
Save